CSJ
Corner  Store  Productions
C

orner

S

tore

J

azz
Q:

  Why start your own label, Corner

S

tore

J

azz,

after all these years & relative success?
A:

  Control over publishing, availability, production values, artistic vision, etc.  Let's face it, internet publishing has changed the entire game and if you can own intellectual property you deem significant / important, why sell it to an intermediary?
In the long run of this download generation, one might as well minimize the strata between artist/creator/owner and one's customer base — IF — you can achieve acceptable, critical mass in the marketplace without major label distribution and advertising muscle.
Q:

 

Why didn't you

s

ell

most your self-produced

m

asters

to your record labels when you originally signed?
A:

  I literally couldn't afford it.
I always felt like the majority of my self-produced music had a lasting value, and between the understandably low advances offered – which did not even cover my costs – and watching as other serious contemporary artists work was being swiftly removed from print, I generally chose to retain ownership.
I can't count how many times over the years a more experienced artist or music business professional would tell me (in good faith) that I'd never be able to lease my recordings — and even if I could, it would be a mistake.  Well, now,  with the digital download reality and the shift to internet marketing, such "naive short sightedness" continues to seem like a sound approach and investment. 
Shortly, by 2014-15, nearly all of my back catalog will be once again available via CornerStoreJazz at philhaynes.com, Amazon, I-tunes, CD Baby, etc.  After all, it wasn't as if we — my efforts + my various record companies —  ever approached market saturation with any of these titles.  Time always tells.  The perpetual problem is getting your product widely reviewed, advertised, heard, selected and of course then purchased.
Certainly, with the right offer from a blue chip label, I would once again long-term lease  or perhaps even sell off my self-produced masters.  Mostly, that's a non-issue, as both as artists and leading business owners nearly always choose to collaborate on fresh projects of common vision – and that's entirely a different question.  
When it comes to recording standards, arranging other composers works, performing with all-star ensembles, etc, it makes sense for both established labels and artists to work together from the outset to create new offerings jointly. 
Corner  Store  Productions
CornerStoreJazz
C

AT

A

LOG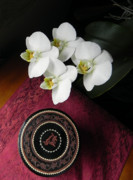 Steve Rudolph
AN ARTIST

 

is one who has, over years of practice (and/or years of persistent undoing): 

created a thin, translucent window between inner and outer worlds; 
reestablished the translucency present at their beginning; 
shared life experience via selfless giving; 
accrued inner experience through some medium; 
developed a way where there's little interference from the conscious mind.


~Anonymous
(former Bucknell student)
•  
CSJ-0051
PHIL HAYNES
CONTINUUM: "The Passing"
w/ Mark Feldman, violin; David Kikoski, piano; Drew Gress, bass
— Originally released, 1991, Owl Time Lines 3819072
201? c&p CornerStoreJazz
[re-issue pending]
•  
CSJ-0051

Violinist
Mark Feldman's  jazz  debut
•  
CSJ-0056
JIM YANDA
"Regional Cookin"
w/ Yanda, guitar; Drew Gress, bass
2013 c&p CornerStoreJazz
•  
CSJ-0056
HOT & Swingin'
Honky-tonk power trio
•  
CSJ-0061
PHIL HAYNES
"4 Horns & What?"
w/ Ellery Eskelin, tenor saxophone; Andy Laster, flute, alto/baritione saxophones; Paul Smoker, trumpet; Joe Daley, low brass
— Originally released, 1991, Open Minds 2402
2015 c&p CornerStoreJazz
[download pending]
•  
CSJ-0061
Audacious
Avant-quintet classic
•  
CSJ-0066
PHIL HAYNES
4 HORNS & WHAT?:

"4 Horn Lore"
w/ Andy Laster, flute, alto/baritone saxophones; Ellery Eskelin, tenor saxophone; Paul Smoker, trumpet; Herb Robertson, multi-brass
— Originally released, 1992, Open Minds 2413
2013 c&p CornerStoreJazz
[download pending]
•  
CSJ-0066

Revenge of . . . 
4 Horns & Holy Crap!
•  
CSJ-0071
 GRESS / HAYNES / NARUNSKY
"A Couch in Brooklyn"
Piano trio w/ Micu Narunsky, piano; Drew Gress, bass
— Originally released, 1997, Maisberger & Partner, Limited First Edition, Vol. I
2013 c&p CornerStoreJazz
[download pending]
•  
CSJ-0071

Romantic,
late night classics

•  
CSJ-0076
PHIL HAYNES & MICHAEL STEVENS
"Music for Piano & Percussion"
Duets w/ Stevens, pianist & co-composer
2013 c&p CornerStoreJazz

[release/download pending]
•  
CSJ-0076
1st recorded
spontaneous compositions
•  
CSJ-0081
PHIL HAYNES
FREE COUNTRY: "Shenandoah"
w/ Hank Roberts, cello & voice; Jim Yanda, guitar; Drew Gress, bass
— Originally released, 1999, Maisberger & Partner, Limited First Edition, Vol. 2
2013 c&p CornerStoreJazz
[re-release pending]
•  
CSJ-0081
THE great
' Jazz-Grass'  string band

•  
CSJ-0083
PHIL HAYNES
"Free Country"
w/ Jim Yanda, guitar; Hank Roberts, cello & voice; Drew Gress, bass
— Originally released, 2000, Premonition Records 6691 7 90744 2 9
2013 c&p CornerStoreJazz

•  
CSJ-0083
Inspired
American debut release
•  
CSJ-0086
PHIL HAYNES
"Sanctuary" 
~
for WDR Berlin
Phil Haynes, solo drum set, found instruments, & hand percussion
2013 c&p CornerStoreJazz 
[publish/download pending]
•  
CSJ-0086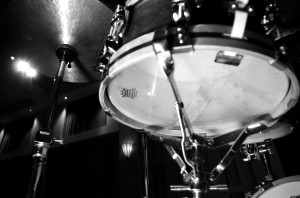 Solo
percussion  Zen
•  
CSJ-0089
PHIL HAYNES
FREE COUNTRY:

"The Way The West Was Won"
w/ Jim Yanda, guitar; Hank Roberts, cello/voice; Drew Gress, bass
— Originally released, 2012, Maisberger & Partner, Limited First Edition, Vol. 4
2013 c&p CornerStoreJazz

•  
CSJ-0089
 The great
American triology, pt. II
•  
CSJ-0092
ADAMS / STETZ & HAYNES
"A Jazz@Bucknell Holiday, Vol. 1"
w/ Steve Adams, piano; William Stetz, bass
201? c&p CornerStoreJazz
(unreleased)
•  
CSJ-0092
 Adams/Stetz&Haynes,
local PA 'cats

•  
CSJ-0094
PHIL HAYNES
"A Jazz@Bucknell Holiday, Vol. 2"
w/ Averie Clark, vocals; Tim Warfield, saxophones; Steve Adams, piano & organ; William Stetz, bass
201? c&p CornerStoreJazz
(unreleased)
•  
CSJ-0094
w/Tim Warfield

& vocalist Averie Clark
•  
CSJ-0096
THE HAMMOND BROTHERS
"Organicity"
w/ Jim Yanda, guitar; Steve Adams, Hammond organ
2013 c&p CornerStoreJazz
•  
CSJ-0096

Seared Jazz & Blues
Jam  Band

•  
CSJ-0097
PHIL HAYNES
"Jazz, Glass & Moves

—

REFRACTED

"
w/ Kelly Knox, dance; Clarence "Herb" Robertson, trumpets & found instruments; The Bucknell Interdisciplinary Improvisation Ensemble [BIIE]
2013/14 c&p CornerStoreJazz
[release/download pending]
•  
CSJ-0097
Spontaneous 
multi-media "ritual"  w/ dance
•  
CSJ-0098
NICHOLAS  HORNER
"The Wells"
w/ Horner, vocals; Herb Robertson, trumpet(s)
2012 c&p CornerStoreJazz

•  
CSJ-0098
Musical autobiography
via Fracking Crisis
•  
CSJ-0099
HENDRICK MEURKENS
"A Jazz@Bucknell Holiday, 2011"
w/ Hendrick Meurkens, harmonica; Steve Rudolph, piano; Joshua Davis, bass
2013 c&p CornerStoreJazz 
[release/download pending]
•  
CSJ-0099
Holiday favorites by
Hendrick Meurkens & Steve Rudolph

 •  
CSJ-0100
PHIL  HAYNES  /  PAUL SMOKER
"It Might Be Spring"
 Live duets w/Paul Smoker
 2013 c&p CornerStoreJazz / Alvas Records, AR 2104
 •  
CSJ-0100
Alive classics  w/
trumpet maverick Paul Smoker
•  
CSJ-0101
PHIL HAYNES
"The Code"
Duets w/ David Liebman, saxophones/wooden flutes/piano/percussion
2013 c&p CornerStoreJazz 
•  
CSJ-0101
Duo Zen
w/ master Liebman
•  
CSJ-0103
PAT BIANCHI / PHIL HAYNES / TIM WARFIELD
"Project: Bianchi, Haynes & Warfield"
w/ Pat Bianchi, Hammond B-3; Tim Warfield, soprano & tenor sax
2014 c&p CornerStoreJazz
(unreleased)
•  
CSJ-0103
Handsome & romantic
live B-3 tenor trio

•  
CSJ- LP- 0105
PHIL HAYNES
FREE COUNTRY LIVE:

 "SOMETHING Beatles"
w/ Jim Yanda, guitar; Hank Roberts, cello/voice; Drew Gress, bass
2014 c&p CornerStoreJazz — audiophile LP vinyl discs & download only
•  
CSJ- LP- 0105
2012, caught live
featuring 7 Beatles classics
•  
CSJ-0106
PHIL HAYNES
NO FAST FOOD:

"Workin' It — Together"
w/ David Liebman, woodwinds; Drew Gress, bass
2013 c&p CornerStoreJazz 
•  
CSJ-0106
Masterful, powerful & fresh
art-jazz originals

•  
CSJ – 0107+0108
PHIL HAYNES
NO FAST FOOD:

"In Concert"
w/ David Liebman, woodwinds; Drew Gress, bass
Fall, 2014, c&p CornerStoreJazz
[unreleased]
•  
CSJ – 0107+0108
Live,  complete
 two disc 'festival' set
•  
CSJ-0109
PHIL HAYNES
"Prayers —

REFRACTED

"
w/ Kelly Knox, dance; Clarence "Herb" Robertson, trumpets & found instruments; The Bucknell Interdisciplinary Improvisation Ensemble [BIIE]
2013 c&p CornerStoreJazz
[DVD release/download pending]
•  
CSJ-0109
Spontaneous, collective

refraction of originals
•  
CSJ-0116
PHIL HAYNES
FREE COUNTRY (III):

" '60 / '69 "
w/ Jim Yanda, guitar; Hank Roberts, cello/voice; Drew Gress, bass
— Projected release, 2014, Maisberger & Partner, Limited First Edition, Vol. 5
2014/15 c&p CornerStoreJazz
[recording pending]
•  
CSJ-0116
The American trilogy, pt. III
'Beatles & beyond